Build Credit With The Subaru College Graduate Program
Is the finish line to your college career in sight? Hansel Subaru would like to congratulate you on all your hard work and success! Whether you're attending college right down the road from our Santa Rosa area dealership, or if you're working towards your degree on the opposite side of the state, we believe you deserve a reward for your dedication to education!
That is where the Subaru College Graduate Program comes in. If you're a recent college graduate, no matter what brand of vehicle you're purchasing, you'll find that it's somewhat common to receive a discount typically in the range of $100-$500 off a new car, but unfortunately, it doesn't do you any good if you're unable to receive a financing plan. Trust us, we understand that you haven't had the time to build your credit over the last few years -- and for good reason, you've been studying day and night! That's why we are so proud to offer this program that allows you to finally build credit in your name!
Enroll in the Subaru College Graduate Program in Santa Rosa, CA
Our program aims to build a long, fruitful relationship with you, whether you are buying a new vehicle or need help with financing or servicing your current ride. Below, you will find a plethora of information about the Subaru college graduate program, along with some helpful details pertaining to the parameters of the program, and some minor stipulations as well. 
We're aware that this is a lot of information to take in, and we know that getting a new car can seem like a daunting undertaking, but that's why we are here to help! If you are about to graduate from college, contact us at Hansel Subaru and we will reward you as much as we can! 
Our goal is, and always will be, to help our customers find high-quality driving options, and maintain their current Subaru vehicles so they can continue running properly for years to come. We look forward to you becoming a part of our extended family. After all, Subaru owners love their cars and, chances are, your incredibly fuel-efficient and safe Subaru will last longer than it will take you to pay off your college loans!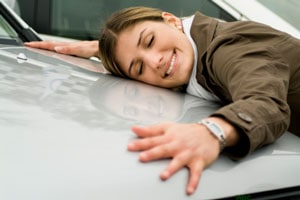 Qualifying Models
Eligibility
Applicant who will be

graduating within 6 months or who has graduated within the last 12 months

from an accredited 2- or 4-year college, graduate school (including Doctorate), nursing school, or trade school.


Applicant must provide proof of graduation - either a diploma copy or current transcript for the student who will be graduation within the next 6 months.
Customer Credit Qualifications
Individual applications only.


Payment-to-income cannot exceed 15% of gross monthly income.



No derogatory credit history, past or present

. No bankruptcies, foreclosures, or repossessions on any credit bureau report pulled by JPMorgan Chase.
Employment/Income
Applicant must have

proof of employment and income

. If employment has not yet started, a letter from the future employer that shows a start date within 90 days of current date and salary is required, along with verbal verification from current or future employer.
Program Parameters
Maximum Amount Financed is

$25,000
Financing Stipulations
Standard finance rates apply. May be used with applicable Subaru Low Rate programs.


Applicants with no FICO score will qualify under a Tier 4 rate parameter on approved credit.


Total amount financed cannot exceed 125% of vehicle invoice.